Paris attacks: 'Ringleader' Abdelhamid Abaaoud killed in raid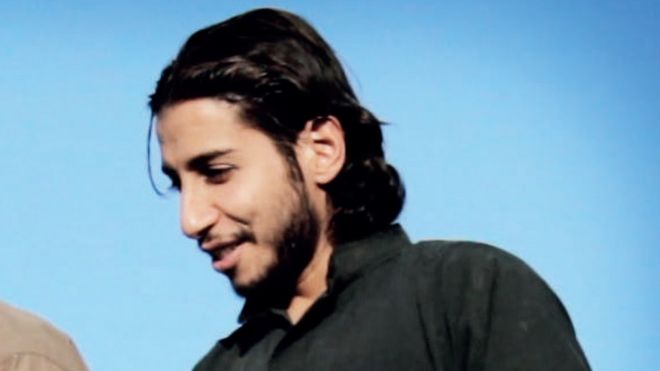 Interior Minister Bernard Cazeneuve said he had received intelligence that Abaaoud had passed through Greece.The suspected ringleader of the attacks in Paris, Abdelhamid Abaaoud, was among those killed in a French police raid, prosecutors say.
Confirming the Islamic State (IS) militant left for Syria last year, he said no EU states signalled his return.
The minister also implicated Abaaoud in four out of six attacks foiled in France since this spring.
Earlier on Thursday, the Paris prosecutor's office confirmed that Abaaoud was among those killed when anti-terror police raided a flat in the Paris suburb of Saint Denis.
His body was found riddled with bullets and shrapnel in a shattered apartment in the northern suburb.
The Belgian national, 28, was identified from his fingerprints.
Friday's gun and suicide bomb attacks in the French capital left 129 people dead and hundreds injured.
Eight people were arrested and at least two killed in the raid on the property in Saint Denis. Heavily armed police stormed the building after a tip-off that Abaaoud was in Paris.
A woman at the flat - reported in French media to be Abaaoud's cousin - died during the raid after activating a suicide vest.
The prosecutor's office said it was still unclear whether Abaaoud had blown himself up or not.
Mr Cazeneuve told reporters that a non-EU state had alerted France on Monday that Abaaoud was in Greece.
"Everyone must understand it is urgent that Europe wakes up, organises itself and defends itself against the terrorist threat," he said.
Investigators are still looking for another suspect, Salah Abdeslam, who is believed to have travelled to Belgium after the attacks on Friday night.
The BBC's Hugh Schofield in Paris says the identification of Abaaoud raises serious questions for security services.
He was high on French and Belgian wanted lists and yet managed to travel from Syria to the heart of Paris without ever leaving a trace.

Earlier on Thursday, Belgian police raided properties linked to Salah Abdeslam and fellow suspected attacker Bilal Hadfi, who was killed on Friday outside the Stade de France stadium.
Several raids took place in and around Brussels, and one person had been detained, Belgian prosecutors said.
Meanwhile, French PM Manuel Valls warned that France could face chemical or biological attack from terror groups, as deputies voted to extend the state of emergency imposed after the attacks for another three months from 26 November.

Raid in Saint Denis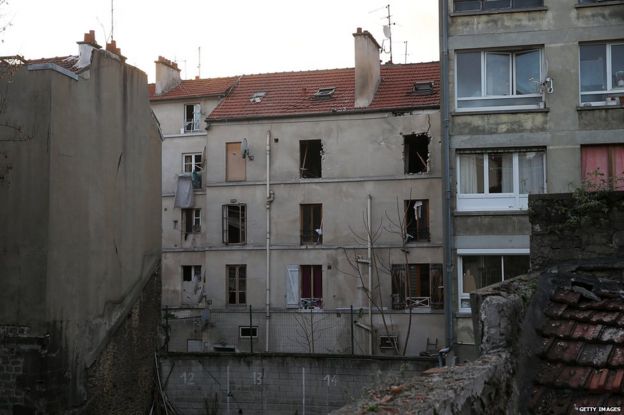 Wednesday 04:20 (03:20 GMT) Shots ring out in the Rue du Corbillon, a few minutes' walk from the town hall of this rundown suburb of Paris, as anti-terrorist police raid a third-floor flat
07:03 Shooting continues intermittently - at least one person killed inside the flat and two police officers injured
07:20 Multiple explosions and intense gunfire heard
07:40 Local residents urged to stay indoors by the authorities
07:56 Police sources report two deaths in the flat, including that of a woman who set off a bomb belt, and three more officers injured
09:17 Prosecutors announce the arrest of three men inside the flat, and a man and a woman nearby
11:26 Police announce end of operation
19:10 Paris prosecutor confirms eight arrests in all and says evidence suggests a new terrorist plot was foiled.
Thursday 12:32
Body of Paris attacks "ringleader" Abdelhamid Abaaoud officially identified
it.
Sign up here with your email